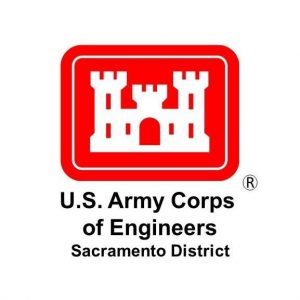 ROHNERT PARK, CA – With its mission over one-third complete, the U.S. Army Corps of Engineers Sacramento District (USACE) has awarded two contracts for the consolidated debris removal program in Northern California following the October 2017 Wildfires.
In Sonoma County, Environmental Chemical Corp. (E.C.C.), Burlingame, California, was awarded a $475-million firm-fixed-price Indefinite Delivery Indefinite Quantity contract.
In Lake, Mendocino and Napa counties, CERES Environmental Services, Brooklyn Park, Minnesota, was awarded a similar contract for $160 million.
Eight proposals were solicited with four proposals received.
The new contracts, awarded December 28, follow a series of emergency task orders awarded by the Corps' under its emergency response "Advanced Contracting Initiative" in October and November to jump-start the debris removal efforts.  To date, more than 705,000 tons of debris have been removed from the four counties under those task orders.
The new contracts will sustain the debris removal program through its expected completion in early 2018.
The Corps has expressed confidence that transitioning to new contractors will not affect the overall schedule.
USACE awarded the contracts using Department of Defense contracting standards using the "lowest price, technically acceptable" method. Under this process, award is made to the responsible contractor who has the proven ability to meet the debris removal mission standards at the lowest evaluated price.
The Consolidated Debris Removal Program resulting from the October wildfires is a two-phase process.
In Phase I, the Environmental Protection Agency (EPA) removed household hazardous waste in Sonoma and Napa counties and the California Department of Toxic Substance Control did the same in Lake and Mendocino counties.
Phase II is the ongoing removal of other fire-related debris from structures destroyed by the fire.  Phase II is managed by the U. S. Army Corps of Engineers under the direction of the Federal Emergency Management Agency (FEMA).
To date, 1,974 properties have been cleared of debris out of over 5,500 rights of entry forms submitted.
Most recently, county leaders requested Corps debris removal operations focus around critical medical facilities, fire stations, and schools, in addition to work in heavily damaged areas.
The watershed remains a focus to prevent ash from creating long-term environmental impacts in area rivers and streams.
Community members should also be aware of the risks posed by heavy construction equipment operating in and around the work zones and additional truck traffic on the road.  Exercise caution and maintain a safe following distance at all times.  If you do not need to be in the area where active debris removal operations are ongoing, please stay away to allow crews to complete their work efficiently and safely.
Property owners with questions about the debris removal program can call the USACE Debris Removal Information Line at 877-875-7681.  The line is staffed 8 a.m. – 7 p.m., 7 days a week.  They can also report any concerns to USACESupportToCAWildfires@usace.army.mil