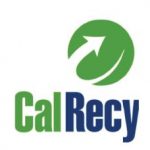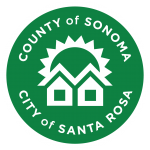 Santa Rosa — State, federal and local officials today announced the completion of major debris removal operations on more than 4,500 parcels across four counties associated with the October 2017 wildfires – the largest disaster debris removal operation since the 1906 San Francisco earthquake – and expect to conclude operations within the coming days.
The California Governor's Office of Emergency Services (Cal OES), City of Santa Rosa, County of Sonoma, Federal Emergency Management Agency (FEMA), United States Army Corps of Engineers (USACE), the U.S. Environmental Protection Agency (EPA), and CalReycle jointly made the announcement at a press conference in Santa Rosa.
The program is a two-phase process. Phase I was the removal of Household Hazardous Waste (HHW) by the Environmental Protection Agency (EPA) in Sonoma and Napa counties and by the California Department of Toxic Substance Control (DTSC) in Lake and Mendocino counties. Phase II is the removal of other fire-related debris from structures destroyed by the fire, and is managed by USACE under the direction of FEMA.
"The size and scope of this debris removal operation was unprecedented," said Cal OES Director Mark Ghilarducci. "2017 was a catastrophic wildfire season. To reach this milestone is a remarkable achievement for all of our partners involved, but we've still got a lot of work to do to ensure this region's recovery."
USACE has cleared 4,514 parcels total across four counties – Sonoma, Mendocino, Lake and Napa. More than 2.2 million tons of debris has been removed from county properties.
In Sonoma County – the hardest hit of the four counties – USACE cleared 1.9 million tons of debris alone. More than 175,000 tons of debris was removed from Napa County.
All 455 parcels combined in Mendocino and Lake counties have been cleared.
"As of today, we are nearly 99 percent complete with debris removal, with more than 2.2 million tons removed," said Col. Eric McFadden, USACE South Pacific Division Deputy Commander. "But the real story here is the people – the survivors of these fires who will be able to start rebuilding after a tragedy, and our outstanding Corps teammates who deployed to Northern California.  From our partners to our contractors and so many others who have enabled the continuing success of this mission."
Since the Oct. 10 disaster declaration, more than 4,500 households have been approved for FEMA individual assistance, for a total of more than $16 million.
Reimbursements to state and local agencies have also been awarded under the FEMA Public Assistance program. Public Assistance not only assists towards the clean-up of communities but also helps with repairing or replacing infrastructure damaged by the disaster such as roads and bridges and reimbursing for emergency protective measures such as overtime costs for first responders or evacuation and sheltering activities.
Thus far, more than $272 million in public assistance grants has been obligated for eligible disaster–related costs, and the coming months will see millions in additional federal and state assistance to cities, counties, utility districts and other Public Assistance recipients.
"The debris removal mission for the October wildfires has been a massive undertaking," said Robert Fenton, FEMA Region IX Administrator. "This collective investment has facilitated rebuilding and recovery, and we encourage everyone to make smart decisions about preparing themselves for future disasters."
Firefighters began battling multiple wildfires on October 8, 2017 in numerous counties across the northern part of the state, prompting mass evacuations. Thousands of acres burned and threatened infrastructure as strong winds fueled the fast-moving fires. The wildfires burned more than 245,000 acres, destroyed 8,900 structures and were responsible for 43 deaths.
Here's how to watch the archive of the press conference.