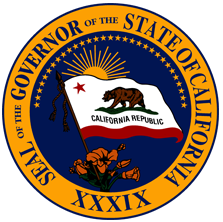 SACRAMENTO – In the face of the worst wildfires in California's history, Governor Edmund G. Brown Jr. today issued an executive order to combat dangerous tree mortality, increase the ability of our forests to capture carbon and systematically improve forest management.
"Devastating forest fires are a profound challenge to California," said Governor Brown. "I intend to mobilize the resources of the state to protect our forests and ensure they absorb carbon to the maximum degree."
Key elements of the order include:
Doubling the land actively managed through vegetation thinning, controlled fires and reforestation from 250,000 acres to 500,000 acres.
Launching new training and certification programs to help promote forest health through prescribed burning.
Boosting education and outreach to landowners on the most effective ways to reduce vegetation and other forest-fire fuel sources on private lands.
Streamlining permitting for landowner-initiated projects that improve forest health and reduce forest-fire fuels on their properties.
Supporting the innovative use of forest products by the building industry.
Expanding grants, training and other incentives to improve watersheds.
Today's order will improve the health of the state's forests and help mitigate the threat and impacts of deadly and destructive wildfires, which hinder the state's progress towards its climate goals. Forests serve as the state's largest land-based carbon sink, drawing carbon from the atmosphere and storing it in trees and shrubs and in forest soils. But even a single wildfire can immediately cancel all those benefits.
The Governor's May budget revision – to be released tomorrow – will include $96 million (from various funding sources) to support these actions. This $96 million comes in addition to $160 million proposed in January's Cap and Trade expenditure plan to support forest improvements and fire protection.
A Forest Management Task Force will be convened in the coming weeks to help implement this order and its accompanying Forest Carbon Plan, which was finalized today following more than a year of development and public outreach.
Today's executive order follows the commitment the Governor made during this year's State of the State address to thoroughly review – and improve – how the state manages its forests and reduces the threat of devastating fires.
Eight of the state's 20 most destructive fires have occurred in the past four years. Last winter's Thomas Fire in Ventura and Santa Barbara counties was the largest in recorded history.
Yesterday, the California Environmental Protection Agency released new findings on the significant and growing impacts of climate change in California, noting that fires, drought, sea level rise and record heat pose an immediate and escalating danger to California's ecosystems, wildlife, public health and economy.
Since convening a Tree Mortality Task Force in 2015, more than 1.2 million dead or dying trees have already been removed from the state's forests.
The full text of today's executive order is available here.