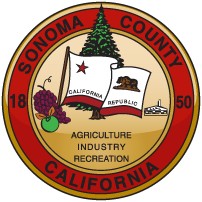 SANTA ROSA  – Sonoma County Assessor, William F. Rousseau, is urging residents displaced by the October 2017 wildfires to update their mailing address with the Assessor's office.
"We are working with the Sonoma County Tax Collector, Erick Roeser, on insuring that all property tax mailings are up to date," said Rousseau, Sonoma County Clerk-Recorder-Assessor.
Property owners can change their address by filling out a "Change in Mailing Address" form and return it by mail to the assessor's office. The form can be found at the Sonoma County Assessor webpage. Property owners who are unsure if they have already completed a "Change in Mailing Address" can call 707-565-1888 to confirm their updated address.